« All Services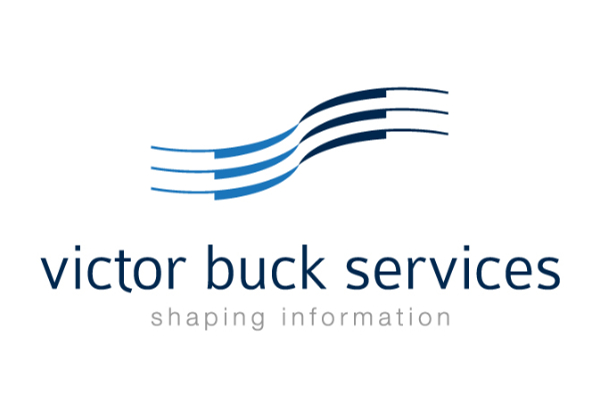 Victor Buck Services began as a Luxembourg print shop 20 years ago and has evolved into a specialist global network also offering physical delivery solutions in Europe and Asia. Its offer covers every aspect of data processing, from creation, translation and distribution through to archival and disposal. Data is collected and compiled in a compatible format for use across various client systems. Victor Buck Services customers include large companies in the financial sector, mainly investment funds, but also public utilities, telecommunications providers, insurance companies, healthcare providers, and other major organisations from the public and private sectors.
Details
Postal address: Parc d'activités 13-15
Zip code and country:  L-8308 Capellen
Phone: +352 499 866 424
Email: info@victorbuckservices.com
Website: www.victorbuckservices.com
Legal form: S.A.
Foundation date: 2000
Staff in Luxembourg: 220
Staff worldwide: 
Turnover: 
Luxembourg: 41 million (€)
Worldwide:
Services
Victor Buck Services, a subsidiary of POST Luxembourg Group, has three areas of expertise:
1- Customer Communication Management for the whole process of information exchange between companies and their customers, through a range of channels (post, email and secure web portals)
2- Content Services for managing the entire lifecycle of information, from initial publication to storage and statutory archiving
3- Document Outsourcing Services enabling companies to free up internal resources and focus on their core business
Cloud Offers
Solutions available on the market
Docunify
Specificity of the main offer
Docunify is a SaaS solution for creating, managing, signing and sharing documents with multiple counterparts in a secure online collaboration space. Docunify simplifies all your documentary processes, from M&A projects, due diligence procedures, asset transactions, board communications, contract and real estate management, to others sensitive administrative tasks. Creating and finalizing all kinds of administrative documents is fast and easy, whether you are back in the office, or working from home.
The data room offers you an easy-to-use and efficient collaboration space for your teams and external partners. It's user-friendly and accessible from any kind of device. The double authentication (2-FA) and encrypted data make your collaboration secure and confidential.
It increases your team's productivity by eliminating time-consuming repeat work, sending documents back and forth by email or registered mail, or chasing down signatures. Thanks to its eIDAS-compliant digital signature capability, Docunify lets you legally sign documents from anywhere anytime, in just a few clicks.
Certifications (including ISO)
Awards
Prix de l'Innovation de la FEDIL en 2018
Best Business Process Outsourcing Services Luxembourg from CFI.co