« All Services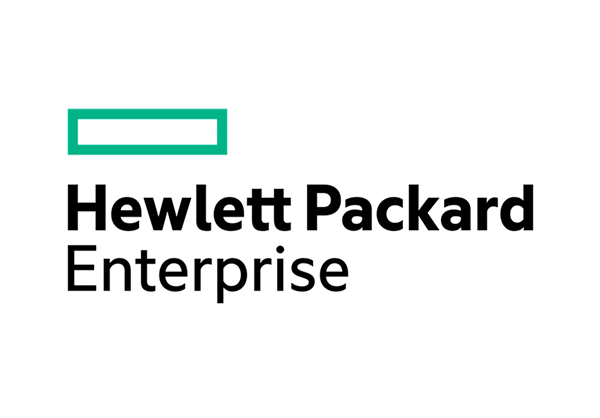 HPE is one of the world's largest provider of information technology infrastructure, software, services, and solutions to organizations of all sizes.
Hewlett Packard Enterprise Luxembourg SCA is a wholly owned subsidiary of Hewlett Packard Enterprise Company in the United States.
HPE is the Edge to Cloud Platform as a service Company and "brings the Cloud" to its customers.
Hewlett Packard Enterprise's business is organized into the following segments:
Hybrid IT provides a broad portfolio of services-led and software-enabled infrastructure and solutions including secure, software-defined servers, storage, data center networking and HPE Pointnext services, thereby combining HPE's hardware, software and services capabilities to make Hybrid IT simple for its customers.
Intelligent Edge is comprised of enterprise networking and security solutions for businesses of any size, offering secure connectivity for campus and branch environments, operating under the Aruba brand.
Financial Services ("FS") enable flexible IT consumption models, financial architectures and customized investment solutions for our customers.
Corporate Investments includes Hewlett Packard Labs and certain business incubation projects.
Details
Postal address: 75, Parc d'Activités Capellen
Zip code and country:  L-8308 Capellen
Phone: +352 20 41 02 00
Email: See contact details
Website: www.hpe.com
Legal form: S.C.A.
Foundation date: 1939
Staff in Luxembourg:+/- 30 employees (incl. HPECDS)
Staff worldwide:> 60.000 employees
Turnover
Luxembourg: NA
Worldwide: 26,98 billion $ (Fiscal Year 2020)
Services
HPE Strengths and Strategy
Our strategy is to accelerate enterprises with edge-centric and cloud-enabled solutions that are workload-optimized and delivered as-a-service.
Our priorities are as follows:
1. Deliver everything-as-a-service
We believe everything will be delivered as-a-service.
– HPE is shifting to be a consumption-driven company – everything we deliver will be available as-a-service by 2022 so we can participate in the larger, growing and more profitable aaS market:
– With HPE GreenLake we deliver the cloud experience for any workload, anywhere, and you pay only for what you use – and bring the cloud experience to your data center. We have a 10 year head start and that has enabled us to build capabilities and partnerships that no one else can match. We deliver HPE GreenLake in 56 countries and lead the industry in consumption-based services on premises. With 1000+ customers across the world running HPE GreenLake, HPE is positioned as a leader in as-a-service offerings.
2. Redefine experiences at the edge
to create and deliver seamless, connected experiences that are always secure. We're investing in transformative technology to create the intelligent edge and deliver personalized and automated intelligent edge experiences that are cloud-connected.
3. Ignite innovation with cloud
to accelerate enterprises in a multi-cloud reality:
– HPE's cloud strategy is open to hybrid cloud, giving choice and flexibility to place apps and data where it makes most sense.
– We believe in an unbiased approach to cloud transformation, neutral without an agenda. That's why we bolstered HPE Pointnext Services, so we guide our customers with a holistic strategy – and technology, people and economics. We have over 1,000 cloud transformations under our belt.
– We believe cloud is an experience, not a destination. We're helping enterprises deliver consistent cloud experiences everywhere, bringing the cloud experience to your data center with our Hybrid Cloud solutions and HPE GreenLake.
– We focus on composability so our customers can compose for purpose, with flexibility – underpinned with the right workload-optimized systems.
4. Unleash the power of your data
we believe intelligence changes everything.
We're investing to help enterprises unlock data's value everywhere.
– HPE is uniquely positioned to help enterprises accelerate insights from data, everywhere, by helping enterprises create their intelligent data strategy, from edge to cloud.
– We created the HPE Intelligent Data Platform to be AI-driven (HPE Infosight = strategic vehicle), built for cloud (open to every cloud, place data where it makes sense for you, data mobility) and delivered as-a-service, so you pay for what you use with HPE GreenLake.
– We have practical ways to apply AI to accelerate insights today. We have been building our HPE AI portfolio, investing in AI expertise in HPE Pointnext Services to help identify the AI business case and to design, build, and deliver a full AI stack solution; With our acquisition of BlueData and MapR, we invested in data science software and top-notch Big Data platform – so you can put all your data –from all your sources –at the fingertips of your data scientists, as-a-service.
– We are building on our leadership in HPC, the backbone of advanced machine learning and analytics. Our acquisition of Cray accelerates our ability to handle the most data-intensive workloads. Our portfolio is end-to-end: Edge-Cloud + Pointnext Services + Intelligent Data Platform (open) + HPC Leadership + HPE AI.
Cloud Offers
Solutions available on the market
HP Helion OpenStack®: A commercial grade software solution that enables customers to deploy private, managed, hybrid, and public cloud services based on OpenStack. HP Helion OpenStack reduces complexity of cloud deployments, and is the underlying platform for the Helion Development Platform.
HP Helion OpenStack Community: Pure and free-to-license distribution of OpenStack technology for small scale open cloud environments.
HP Helion Development Platform: Based on Cloud Foundry™, this add-on for Helion OpenStack empowers developers and IT professionals with an open development platform designed for agility.
HP Helion Eucalyptus: Open source software that enables IT leaders to easily build, deploy and manage AWS-compatible hybrid clouds. With HP Helion Eucalyptus, users can rapidly migrate existing AWS applications and workloads to a private or managed cloud environment.
HP Helion Public Cloud: Provides a transparent, enterprise-grade public cloud based on OpenStack technology with on-demand, pay-as-you-go cloud services for computing and storage infrastructure as well as platform services.
HP Cloud Service Automation: Provides open, heterogeneous, extensible enterprise-grade cloud service lifecycle management to design and orchestrate full stack services. CSA embraces existing automation assets with an enhanced orchestration engine, which provides IT with an informed, transparent delivery of secure compliant services for the hybrid cloud.
HP Codar: A continuous delivery solution that provides automated deployment and release management of complex multi-tier applications across the application lifecycle.
HP CloudSystem Foundation: Integrates hardware and software to deliver core Infrastructure as a Service provisioning and lifecycle management of compute, network and storage resources.
HP CloudSystem Enterprise: Expands on CloudSystem Foundation to integrate servers, storage, networking, security, and management to automate the lifecycle for hybrid service delivery.
HP Cloud Solutions: Built, tested, and validated by HP cloud experts, our optimized cloud solutions are based on HP Helion OpenStack, industry-leading HP ProLiant servers and supporting HP Helion product and service offerings. Solutions like HP Helion Content Depot and HP Helion Rack include everything needed to be successful when facing a demanding cloud use case.
Specificity of the main offer
HP Helion Platform: a combined infrastructure as a Service (Iaas) and Platform as a Service (PaaS) offering for cloud-native workloads. The HP Helion Platform is based on industry-leading open source projects in OpenStack® and Cloud Foundry™ and provides enterprise customers with flexibility in software and hardware. HP Helion Platform is used to simplify the development, deployment, and delivery of applications that have been designed for the cloud.