« All Services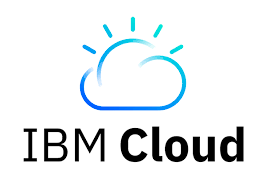 IBM is the global leader in business transformation through an open hybrid cloud platform and AI, serving clients in more than 170 countries around the world. With 28 consecutive years of patent leadership, IBM is committed to being a responsible innovator and a force for good in the world. www.ibm.com/cloud
Details
Postal address: 23 – 25, Rue du puits Romain
Zip code and country:  L-8070 Bertrange
Phone: +352 360 3851
Fax:  +352 360 416
Email: blueline@be.ibm.com
Website: www.ibm.com/cloud-computing/be/en/
Legal form: Branch of IBM Belgium + PSFs (ISFS & IS4F)
Foundation date: 1911
Staff worldwide: > 350.000
Turnover worldwide: $81.7 billion
Services
SaaS Business Applications
IaaS Infrastructure Services
Cloud Consulting & Strategy
Area of activities
Transforming industries and professions with data
Remaking enterprise IT for the era of cloud
Reimagining work through mobile and social technologies
Rethinking the challenge of security
Creating new infrastructure for a new era
Cloud Offers
Solutions available on the market
1) IBM Bluemix gives developers (1M+ subsriptions) cloud-based tools to design, deploy and manage enterprise-grade apps at start-up speed. It is offered on the IBM Cloud marketplace, which features nearly 500 IBM and third-party cloud services.
2) Move your workloads to a high performance global and local cloud infrastructure.
A) SoftLayer
Choose robust virtual or bare metal servers for unparalleled flexibility and performance. A network of networks—public, private and management—links together global data centers with security and efficiency.
SoftLayer benefits:
– Our flexible upfront pricing by the hour or the month includes storage, bandwidth, and support for total visibility.
– Bare metal servers provide consistent, reliable performance with the ability to scale up or down as needed.
– See and control your cloud through one API, web portal, and set of mobile apps.
B) Cloud managed services for a highly scalable cloud infrastructure and managed services in data centers deployed around the globe.
Cloud managed services benefits
– High availability and alternate site disaster recovery ensure business continuity.
– Integrated OS systems administration and turnkey application support simplify management.
– Best-of-breed security isolates your data and servers for PCI and HIPAA compliance.
C) Blue Box
Gain a pathway forward to hybrid cloud with a private cloud infrastructure powered by OpenStack.
Blue Box benefits
– Get all the benefits of OpenStack without the burden of managing infrastructure.
– Rapidly stand-up a private cloud infrastructure.
– Tap into a fast-growing, global ecosystem of thousands of developers that supports hybrid deployments.
3) Our partnership with SAP is delivering world-leading enterprise applications as services on the IBM Cloud
4) Object Based Storage Solution, Relied upon – and trusted – by some of the world's top brands and largest data repositories. We deliver massive scale with enterprise-grade security, reliability and less complexity than traditional services at up to 80% lower TCO. Cleversafe technology can be deployed on-premise or in a hosted SoftLayer environment – providing you with the ideal object based storage platform for hybrid cloud. Cleversafe is also an integral part of the IBM storage family – delivering a broad range of storage options to satisfy the most demanding requirements – all from a single, trusted, and proven vendor.
5) Tap into the Cognitive Cloud. IBM Watson solutions and technologies represent a first step into cognitive systems, a new era of computing for enterprises, institutions and individuals on the cloud. Watson processes information by understanding natural language, generates hypotheses based on evidence, and, because it becomes more capable and precise, Watson will help leaders and organizations make better, more confident decisions.
Specificity of the main offer
IBM has created a collection of fully integrated services to help your business use the eruption of data across all digital channels to understand its customers and anticipate their needs. It begins with a four-tiered approach.
1) Choice with consistency
The first full spectrum cloud built on open technologies so your data is everywhere it needs to be.
2) Industrialized hybrid cloud
A complete hybrid cloud platform that acts as a bridge between you and your customers.
3) DevOps productivity
Lets your developers go faster and do more in a single, integrated environment.
4) Advanced analytics meets cognitive
Brings businesses closer to their customers with the world's most advanced analytics and cognitive computing toolbox.
Certifications (including ISO)
Can be communicated upon request
Awards
Can be communicated upon request